Image Source: Getty / Matt Winkelmeyer
Every generation has their iteration of the classic tale of Romeo and Juliet, whether it's the titular 1968 film directed by Franco Zeffirelli or the iconic Baz Luhrmann-directed 1996 feature starring Leonardo DiCaprio and Claire Danes. Now, there's R#J, Carey Williams's bold technological take on the tragic tale of teenage lovers that spins the traditional story on its head. In the Gen-Z-centric adaptation, which premiered at the virtual Sundance Film Festival on Jan. 30, Williams poses the question of what would happen if Romeo and Juliet were members of the social media-savvy generation that have only lived in a world where everything happens online.
Almost the entire film is told through screens as the characters go from Instagram timelines to text messages, photo galleries, Spotify playlists, and FaceTime calls. It can be dizzying, overwhelming, and frustrating in turns, but the cast and old-school Shakespearean dialogue remind you what you're here for — the story of woe of Juliet and her Romeo. Camaron Engels and Francesca Noel lead the film as the star-crossed lovers, along with Siddiq Saunderson as Mercutio (who seems all the more outrageous when given a phone and an audience tuning in through Instagram Live), RJ Cyler as the pragmatic Benvolio, Russell Hornsby as Captain Prince, and Diego Tinoco as the ill-tempered Tybalt.
"Our cell phones know us better than we know ourselves. If you get a little glimpse into someone's phone, you can learn so much about them, good and bad, and I think that's such a scary, powerful feeling."
When POPSUGAR chatted with the On My Block star about his take on the ruthless figure, the actor revealed that he was inspired by John Leguizamo's rendition of the character in Luhrmann's Romeo + Juliet. "I grew up watching Baz Luhrmann's version of Romeo and Juliet, and seeing John Leguizamo do the role made it kind of a no brainer for me to bring the story into the modern day," he explained. "It was just so surreal seeing it when it was all done. I was blown away. I didn't think you could do so much with a movie, you know, making the IG Live and the comments come in as if you were actually watching it live. It felt almost invasive like I was going through somebody's phone and getting a glimpse into their world. And I think that's pretty much how technology works nowadays; our cell phones know us better than we know ourselves. If you get a little glimpse into someone's phone, you can learn so much about them, good and bad, and I think that's such a scary, powerful feeling."
Tinoco gushed that the entire production was a career highlight, citing the director and "amazing cast" as his favorite elements of working on the film. "What I liked most about this film was the different approach to everything," he said, noting that while the technological aspect of the film gave it a new edge, it was the diversity in front of and behind the camera that differentiated it from predecessors. It also served as a PSA to the highs and lows that come with society's obsession with social media and onscreen fame. "It really highlights how social media can be a dangerous place and lead people to say some nasty stuff," Tinoco mused. "Which could lead somebody to do some pretty tragic things."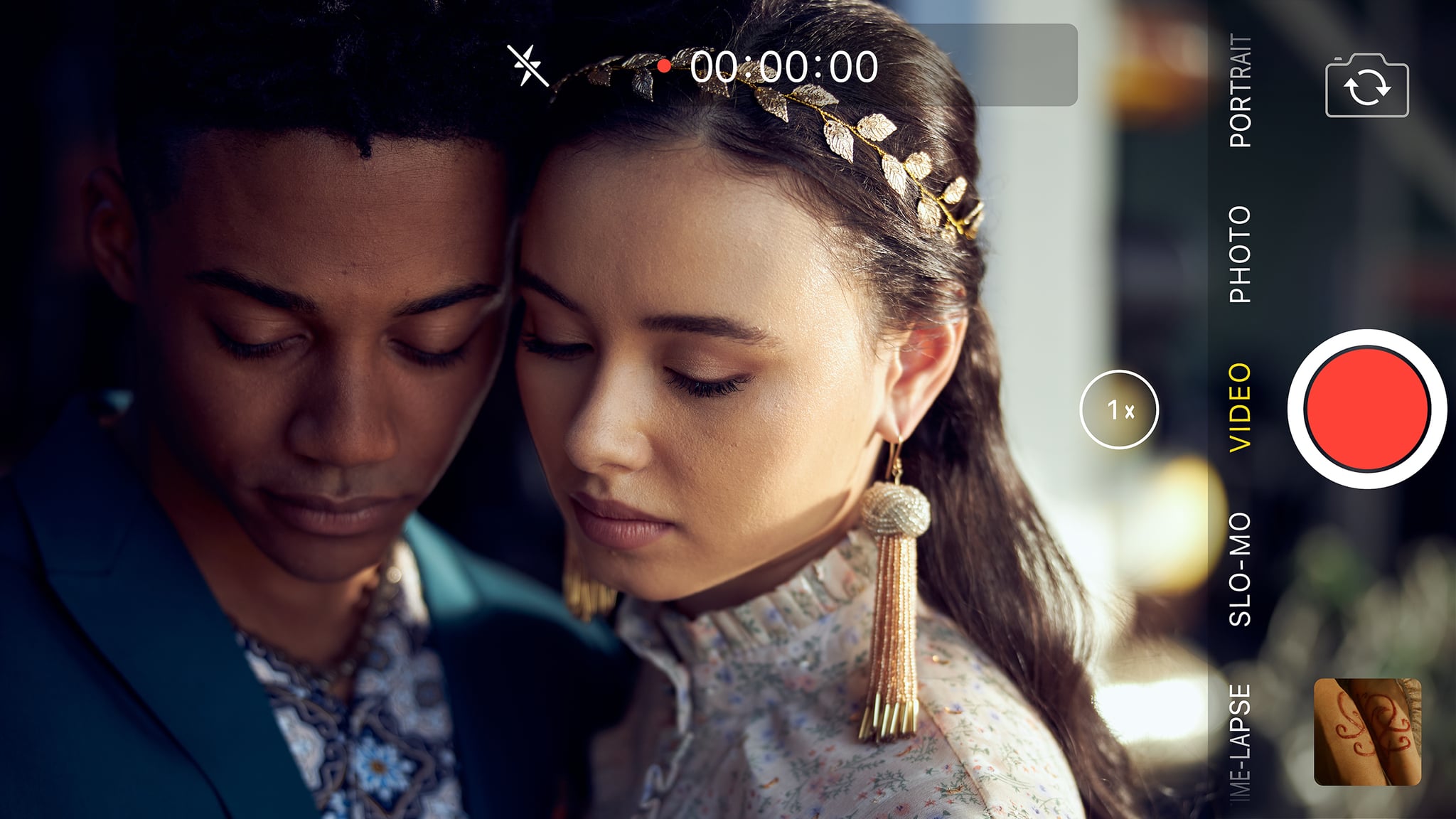 Image Source: ID
If there was ever a prime example of a person ready to do some tragic stuff because of social media, it's Tybalt. "I always describe Tybalt as a troubled teen because anybody who willingly stabs somebody over their ego pride, over losing a fight, is definitely troubled. I made him a little psychotic and I think that's how he's been portrayed often throughout time," he explained. "Nowadays, there are a lot of things that wouldn't normally be done if it weren't for social media. It leads people to do some wild stuff because it attacks the ego and things just go off on the rails."
And if there's one thing that's true to tradition, it's Tybalt's role in the story, regardless of how high tech it gets. As Romeo and Juliet fall in love online, carrying out their forbidden romance through text messages, Instagram DMs, and shared playlists, their families descend further into chaos. Even their secret wedding and branding (which is a little much for any couple) can't stop their feuding families. It all comes to a head when Tybalt becomes angered by Mercutio chiding him for insulting Romeo in his Instagram comments and he challenges him to a duel. Mercutio gains the upper hand, but when he's distracted by his cousin, Tybalt attacks, killing him with a blade. It's only through Juliet's text messages with her sister that we learn that Romeo is accused of pushing Tybalt into an oncoming car, similarly killing him how Tybalt's father killed Romeo's older brother.
Although he enjoyed bringing the doomed character to life, Tinoco assured us that he's nothing like Tybalt. "I definitely have to say I'm more like Romeo, I'm a lover," he admitted. "I fall in love about five times a day." Still, the actor acknowledged that there are similarities between Tybalt and his beloved On My Block character, which he attributes to his method of selecting roles. "I think every character we do lives within us and if we try to reach too far, it takes the audience out of the movie. So, I'm only trying to do characters that I really can resonate with, whether that be because of my past or not," he said. "I only want to play characters that I can really bring to life. I knew that I was able to do that with Tybalt, and my most important job is to give the audience a good time. I wouldn't want to play some character that I know I'm not right for."
The actor worked with an acting coach who helped him break down the character and implemented some backstory that made him similar to the angst-ridden Cesar from Tinoco's Netflix series. But there's one clear difference between Tybalt and Cesar, he informed me: "Cesar's knife would have 'jammed'."