Season 17 has thrown Grey's Anatomy fans for a loop for many reasons, but now the grief-heavy installment has us asking one very big question: is this the last chapter of our favorite medical drama?
The Nov. 12 premiere of the current season started with plenty of drama, as it reflected the real-world pandemic. The doctors at Grey Sloan Memorial Hospital were emotionally wrought with the chaos and death COVID-19 brought into the hospital and the utter hopelessness they felt as they worked to save their dying patients. Then Meredith Grey collapsed in the hospital parking lot, and we got the biggest surprise in seasons — the return of Patrick Dempsey's Derek Shepherd! Viewers quickly learned that Meredith contracted COVID-19, and while her body was struggling with the symptoms, her mind had taken her to a limbo, where she stumbled across her late husband, as well as her good friend George O'Malley. As Meredith contemplated death and her coworkers battled for her life in the real world, fans began to wonder, was Grey's going to kill off its titular character after 17 seasons?
We'll put a cork in that right away! Despite how dire Meredith's condition has gotten by the midseason finale on Dec. 17, there's no way the series will end with her death. She has way too much to live for — namely, her three children, two sisters, brand-new nephew, and her work! However, even though we don't believe Meredith will die, we can see how this looks like the end of the series. There are a few factors that could support this theory: the theme of the first half of the season, Ellen Pompeo's quotes on her eventual departure, and the parade of cast members making their return.
First, it seems like this season is setting Meredith up for a grand revelation regarding her life. She's contemplating her death (though, to be fair, she usually does this, considering how many times she's almost died) and she's having these conversations that allude to her reaching a turning point in her life. While she probably won't die, she may realize that there's something else she wants to do with her life. Maybe something that doesn't involve working at Grey Sloan anymore. After all, it's her job that kept her away from her children and put her in constant danger. It wouldn't be shocking if she decided to pursue something else, like teaching or retiring to raise her kids. She has the money for it! And that segues to Pompeo's quotes about her time on the show.
Although the actress says she's grateful to work on a show where she gets to have control over her storylines and use her platform to speak about certain issues, she has also spoken out about being excited to move on to new things. In August 2020, she appeared on an episode of Dax Shepard's Armchair Expert podcast, where she reiterated the idea that she would leave the show sooner rather than later. "I do not want to be the grapes dying on the vine," she said. "I think to dip out sooner rather than later, at this point, having done what we've done, to leave when the show is still on top, is definitely a goal. I'm not trying to stay on the show forever. No way. The truth is if I get too aggravated and I'm no longer grateful there, I should not be there."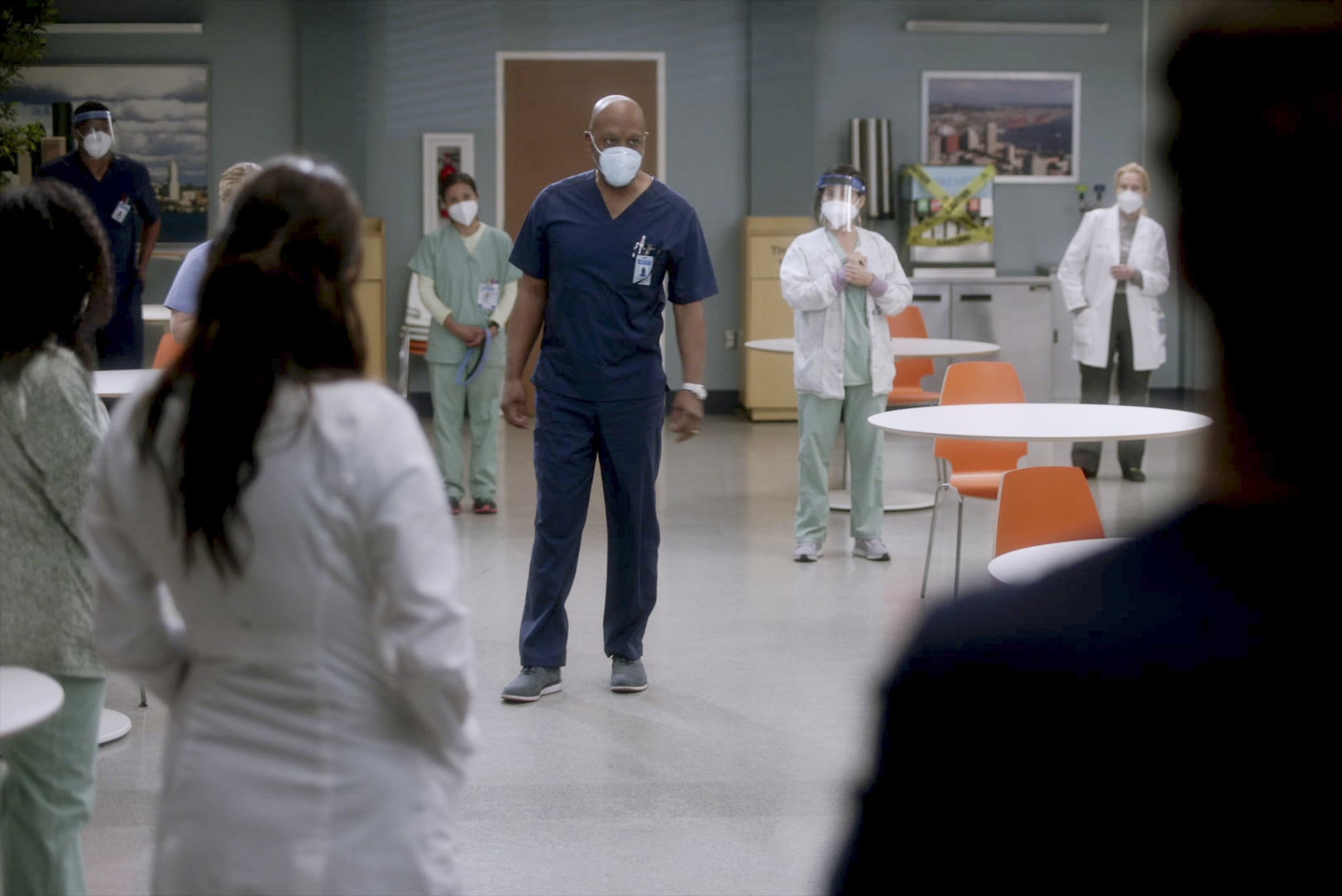 In September 2019, Pompeo also told James Corden that her dream scenario for the series finale would have all of the original cast members return. There have been clues that Grey's will be featuring the return of several other beloved characters throughout the rest of the season — including a possible reappearance by Cristina Yang herself — so it supports the idea that this could be the end. If the pieces aren't falling for a series finale, it's definitely looking like the end of Meredith's journey!
Now, there are two reasons to believe the series isn't ending: the fact that no one has outright announced the series end and Chandra Wilson's (Miranda Bailey) adamant denial that the show is ending. In an interview with Entertainment Tonight, Wilson noted that while there have been many conversations on how the show would end, none of them have come to fruition. "Because the network's not ready, the studio's not ready, the fanbase isn't ready, the numbers are too good, all of those things," she said. "Collectively, they've decided we're not going to put an end to it. We're just going to wait and see. Especially in light of what's happening right now, it's like, do we want the last season to be about COVID? Or do we want us to be able to put some nice ribbons around it with rainbows and balloons and things?"
That is a great point! This would be an awfully dreary season to go out on, even with the return of all the fan-favorites. And while the show was renewed back in May 2019 for seasons 15-17 and Pompeo's contract expires in May 2020, that doesn't mean they won't be renewed! Since those announcements are generally not made until around spring, we have a while to see how this will shake out.